Sustainable Wellness
Inspired by a deep respect for the healing power of the ocean, celebrated New York City dentist, ardent surfer, and advocate for cleaner oceans, Dr. Christopher Perez, DMD, created OLAS Marine Bio-Active Mouth Rinse : a gentle yet effective mouthwash infused with bio-active marine ingredients to promote balanced oral health and fresh breath.

Inspired by a deep respect for the healing power of the ocean
"The ocean is a very healing place. I looked to marine ingredients to create a healthy, supportive mouth rinse that sustains the oral immune system, rather than breaking it down," says Dr. Perez.
OLAS, which means "waves" is an innovative formula made with all natural marine bio-active ingredients. It includes an infusion of naturally rich sea salts and blue green algae, essential oils, antioxidant rich CoQ-10, and echinacea, completely avoiding the debriding effects of alcohol-based mouthwashes.
It is formulated without sodium lauryl sulfate, fluoride, artificial colors or fragrances, and is completely cruelty free.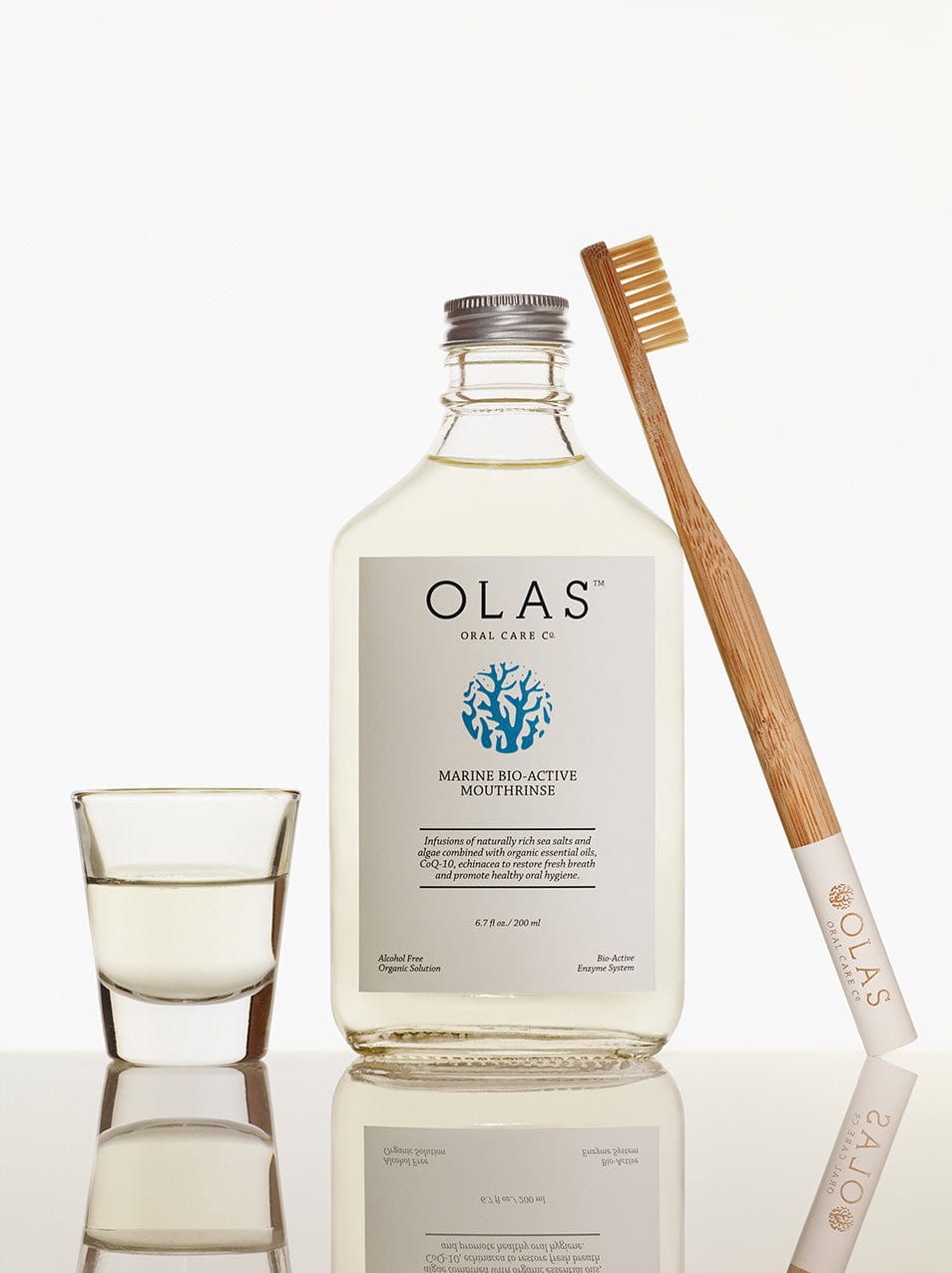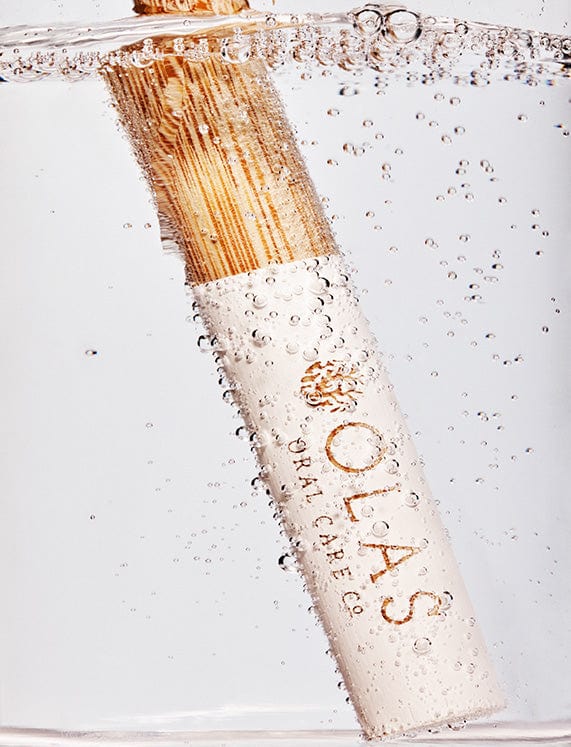 Eco Friendly & Cruelty Free
Packaged in an elegant recycled whiskey flask, the OLAS bottle is appealing, sustainable, and reusable. It's the mouthrinse you'll be happy to display, and won't be able to stop using.
Following the success of the mouthrinse and the development of a loyal fanbase, we decided to explore other areas of natural beauty and another ocean related issue, the plastic crisis.
Dr. Perez's latest innovation is the sustainable bamboo toothbrush with natural charcoal bristles. Elegantly designed and eco friendly, these will delight your guests and the everyday user.
Shop All